I hope you like the new website. It's part of my plan to reinvigorate my work. It was built in a day with the delightful Jamie at PootlePress on his WordPress Xpress option and it features the wonderful illustrations of the talented Aysha Tengiz. Find more of her work on her blog: ayshatengiz@wordpress.com. I should declare my bias there: Aysha is my daughter. But she is talented!
Working alongside Jamie was a real pleasure. He understood what I wanted, worked his magic as I watched and we had the new theme up and running in a morning. Jamie helped me to iron out a few issues after I started to use the site and I'm now happily managing it myself. This was one day's training well-spent.
What's new about the site?
I can't be credible as a writer for online learning without a website that works on multiple devices so we've built this new site using the Canvas WordPress theme. Building the site meant I could revisit how I describe my work. I now see my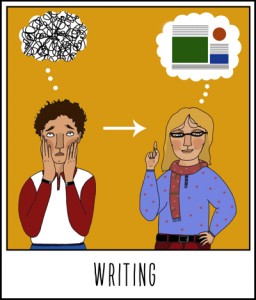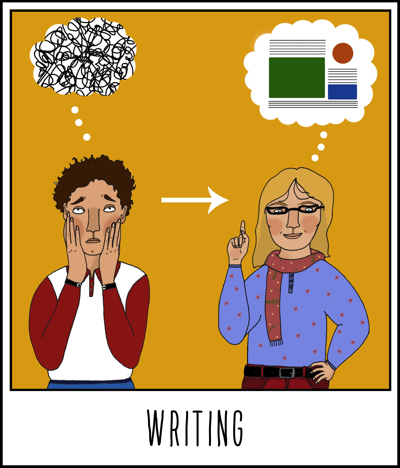 work in four clear areas:
learning design
developing resources and courses
writing web content
mentoring and coaching.
Coming up with visual ways to describe the process involved in each stream of work has been a lot of fun. I think my favourite is this one, where I magically translate someone's scribble into a clear and colourful structure. That's what Crystal Clear Writing is aiming for.