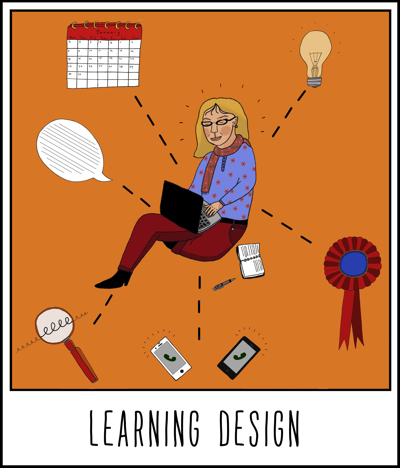 Not sure where to start with online learning? I can help you conceptualise a learning design that meets the needs of your learners and those of your organisation or professional body.
Or perhaps you are delivering a learning programme but it's not meeting your expectations? Let me take a look and advise on how you can improve it and engage your learners.
Working with you and your team, I can help you develop and manage your learning programme, including:
aligning learning pathways to the requirements of the organisation and the needs of the learners
specifying content for resources and courses that will meet industry-standard competencies and performance outcomes
deciding on the appropriate blend of online, mobile, face to face and portfolio-based learning
choosing appropriate learning technologies to achieve your aims.
My design approach is based on the latest knowledge about how adults learn and what motivates them to learn. (See My Professional Development portfolio to see how I keep up to date).
Contact me to discuss consultancy for learning design.
To see examples of learning design projects, please visit 'Case Studies'.