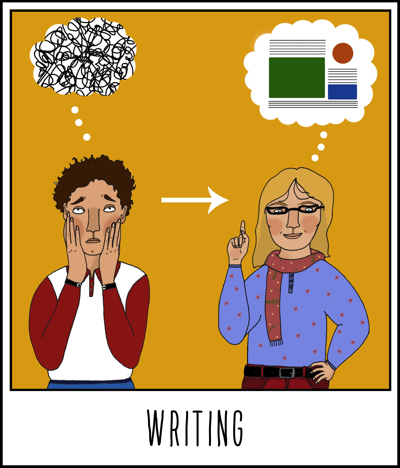 Are you an expert in your subject? Let me help you make your complex ideas easy to understand for a lay audience. Most of my work involves collaborating with subject experts, drawing out their tacit knowledge and helping to structure their ideas.
The process is more about information design than generating content. In other words, I will work with you to look at the scope of the content and:
agree ways to present that information in manageable chunks.
discuss how the content will be presented on-screen, discussing issues such as readability and accessibility.
consider graphic alternatives to text. The web is a visual medium and some content may be better rendered in a diagram or infographic.
agree on which part of the content is most important. Writing for the web requires ruthless editing so we may decide on a hierarchy of importance so that information can be layered, with the critical information available on first reading.
decide on best approaches for connecting with your audience. We will make your content relevant and action-oriented.
Contact me to discuss your writing project.
To see examples of writing projects, please visit 'Case Studies'.