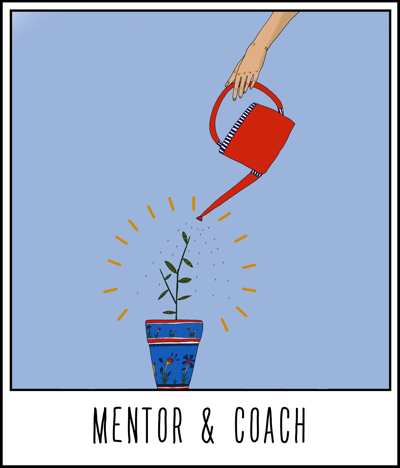 I'm offering three coaching packages for 2017 – or we can design one to suit you.
Find out more about my 2017 coaching packages. 
Do you want to:
reboot or rediscover your creativity?
recapture – or find – the excitement of loving what you do?
stay motivated and confident with a clear sense of direction?
enjoy your work and integrate it with other parts of your life?
find ways to contain your workload whilst developing your business?
ride the waves of change without going under?
design a life that brings you happiness and fulfilment?
In a coaching relationship the focus is on you – your values, your work, your life and what you want achieve.You set the agenda and I provide a compassionate listening ear together with a sprinkle of  challenge; together we can explore your options, try new approaches and discover creative solutions.
I am a qualified Co-Active Coach: the training is rigorous, internationally recognised, accredited by the International Coach Federation (ICF) and regulated by the Code of Ethics.
Working together, using Skype and other online technologies, I will support you to:
re-focus on what's important to you
rediscover and revitalise your strengths and sense of purpose
find new perspectives that help you move forward
take bold steps to realise your goals
access your creative and resourceful self
develop your ability to adapt to, and embrace, change.
Interested but still not sure? I offer a free sample session to help you find out if coaching is right for you.
Mentoring
Whilst I can offer coaching to people working in any field, my mentoring services are more specialised.
I offer mentoring/consultancy if you need independent support, guidance and advice with developing your online learning.