As a trained journalist, I can get to grips with most subjects in a short time but I have particular experience and expertise in writing for professionals working in social policy, nursing, healthcare and education.
Most of my experience to date has been with community, health and social policy organisations and I have also written for trade unions – but I'm open to any new areas, people or organisations. I like to work with people who are seeking change in the world and who are excited by the values they work and live by. To give you a flavour of who I have worked with over the years, here's the list:
Current clients

I am providing mentoring and consultancy to EduVivre Training, who are developing online continuing professional development to people working in Early Years settings. The programmes are informed by positive psychology and supported by learning coaches.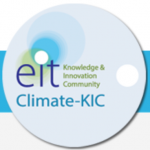 Climate-KIC is one of three Knowledge and Innovation Communities (KICs) created in 2010 by the European Institute of Innovation and Technology (EIT). The EIT is an EU body whose mission is to create sustainable growth. It supports this mission by addressing climate change mitigation and adaptation. I am working with the online education team at Climate-KIC to develop learning nuggets built in gomo.
Previous clients

Alison is an open learning platform providing free certified learning across the world. The company commissioned me to write and develop a Certificate course on Aesop's Fables. Illustrations were supplied by Aysha Tengiz.

Pluralsight provides high quality professsional online training for developers. They contacted me in August 2014 to write a White Paper about the need for learning 'at the time of need'. This is a summary of trends in learning and development and draws on work I have been doing for my own professional development. Read Keeping Up to Speed: How a New Mindset is Transforming Today's Workplace.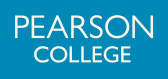 I worked with Pearson College to design and build a PebblePad workbook for their Pearson College Diploma Competency Record.

I have regular contracts with Oyster, designing and writing specialist nurse toolkits. To date, we have developed online learning for  liver nurse specialists,  multiple sclerosis nurse specialists, inflammatory bowel disease nurse specialists. You can read more about these in Case Studies.

Writing/editing for learning
West Berkshire Council Children's Services (re-writing web content for the new Council website)
St Andrew's Healthcare (consulting on a preceptorship programme for newly registered nurses)
International Baccalaureate Organisation (Moodle course development for professional teachers)
Pebble Learning (co-writing a book about the pedagogy that informs PebblePad)
GAC Corporate Academy – GAC Group Dubai (Developing and designing Moodle course 'GCA Facilitator course')
YNH Services Yarrawonga (Developing and delivering Moodle course 'Reflect and Connect')
The Royal College of Nursing Institute (Distance Learning Degree Programmes – now delivered through Open University)
The Royal College of Nursing Institute (Future Activists Programme)
Thames Valley University
Intek Europe
National Extension College
Open Learning Foundation.
Writing/editing for change
The Hamlet Trust
Age Concern England
The Patients Association
The Socialist Health Association
Brighton Council for Voluntary Services
National Childminding Association
Hove Community Futures
London Weekend Television
Care for the Carers
The Kings Fund Centre
First Base Day Centre
Brighton Borough Council
Bedford Square Press
Writing/editing for research
The Joseph Rowntree Foundation
The Economic and Social Research Council (Children 5-16 programme)
Journalism
I have written feature articles for:
The Guardian
The Independent
The New Statesman
Red magazine
Community Care
Social Work Today
The Health Services Journal
Paediatric Nursing